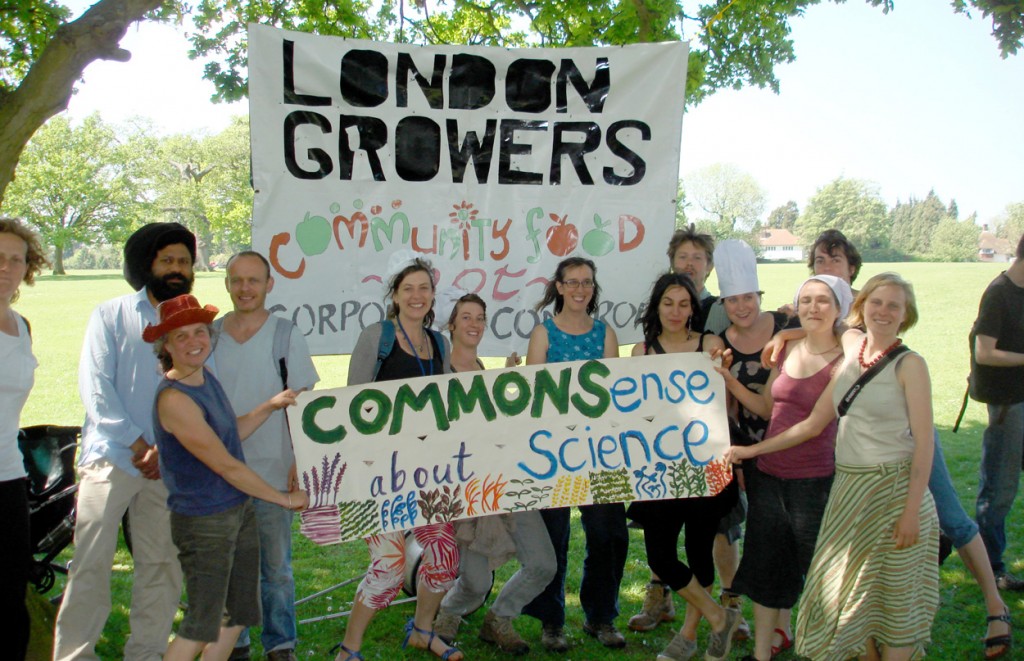 Welcome to the Community Food Growers Network (CFGN) website.
We are a 'group of groups' actively engaged in growing food plants, taking land back for community use, and supporting others to grow food, in healthy, sustainable ways.
We focus on connecting, cooperating and supporting each other, within and beyond our neighbourhoods. Our members are based across London.
We aim to increase community food growing activity through education, awareness raising, lobbying, campaigning and direct action, at a local, regional, national and international level.
If you need advice on getting land and/or setting up a project do drop us a line to see if we can help you.
Have a click around the site and perhaps a peek at our manifesto.  We look forward to seeing you at an upcoming meeting or event and maybe even your group joining us.
Get in touch at info@cfgn.org.uk
And for updates and related information you can follow us on facebook and twitter.
We are currently supported by Esmee Fairbairn, Power to Change, and Lush.