We a have four gatherings a year. Three of these are members meetings; these are primarily members meetings, yet other Community Food projects (CFPs) can attend. Existing members take responsibility for sharing with other projects. The agenda for these meetings will be sent to wider CFGN list a week before (and members list much earlier). These meetings are hosted by a member who nudges others to support agenda setting.
Once a year we have a harvest gathering – with each member taking responsibility for publicizing this to other projects they'd like to see involved. The aim of the summer gathering is to share network with interested projects; opportunity to connect; to eat together; share skills; offers/wants updates space.
For more information see section 4 'Gatherings' on the 'How we work' page.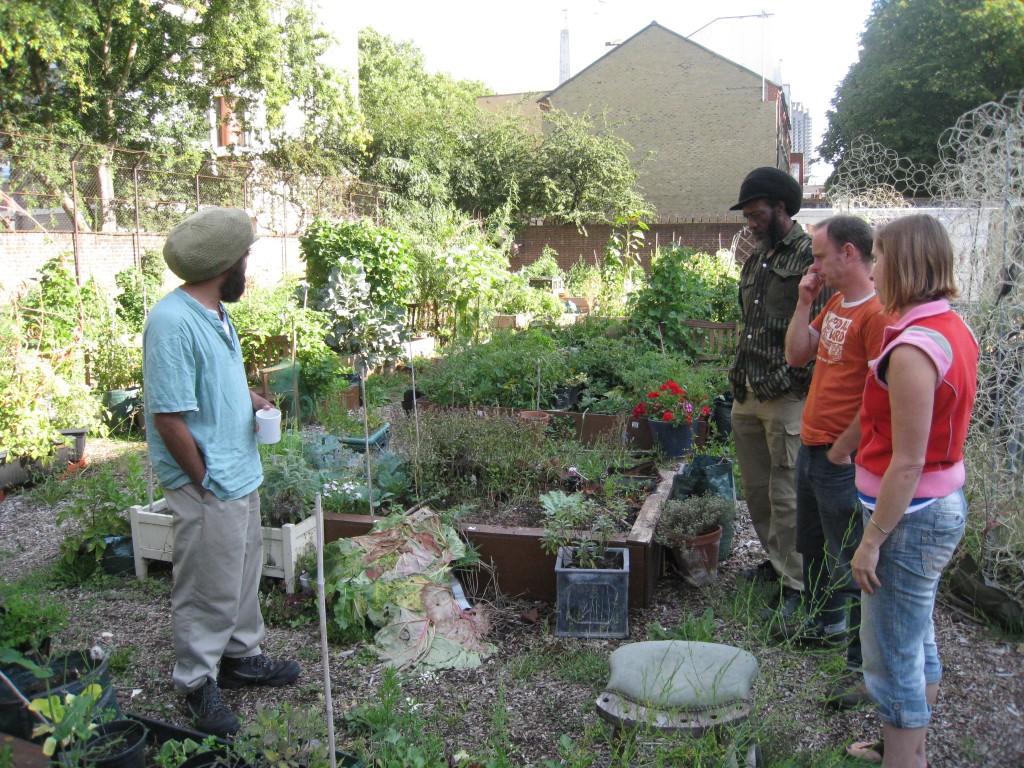 Past meetings
Sunday 16th October 2016, Cranbrook Community Garden
Sunday 24th April, 2016, Sutton Community Farm, Sutton
Sunday 7th February, 2016, Granville Community Kitchen, Kilburn
Sunday 15th November, 2015, May Project Gardens, Morden
Sunday 28th June, 2015, Organiclea, Chingford
Saturday 4th April, 2015 – Living Under One Sun, Tottenham
Sunday 8th February 2015 – Forty Hall Farm, Enfield
Saturday 8th November 2014 – Papa's Park, Brixton
Sunday 6th July 2014, CFGN Annual Gathering- London Permaculture Festival, Camden
Sunday 6th April 2014, Sutton Community Farm, Sutton
Sunday 26th January 2014 – Growing Communities, Stoke Newington
Sunday 3rd November 2013 – The Harmony Gardens, Broadwater Farm Community Centre, Tottenham
Sunday 15th September 2013 – CFGN Annual Gathering, Grow Heathrow, Sipson
Sunday 9th June 2013 – Food From The Sky, Crouch End
Sunday 17th February 2013 – Rhodes Estate, Dalston
Saturday 17 November 2012 – Heygate Estate garden, Elephant & Castle
Sunday 26 August 2012 – CFGN Annual Gathering, Organiclea, Chingford
30th June 2012 – Allens Gardens, Growing Communities, Stoke Newington
26th February 2012 – Grow Heathrow, Sipson, West Drayton
5th November 2011 – Canal Club Community Centre, Bethnal Green
15th May 2011 – 3D Plant Groundation, Brixton
13th Feb 2011 – Somerford Grove Growing Club, Hackney
24th Oct 2010 – OrganicLea, Hawkwood Nursery, Chingford
1st August 2010 – Hackney Tree Nursery, Hackney