Members of the Community Food Growing Network are able to share and exchange on everything from the latest opportunities in urban food growing, tips and resources for growing and meet every three months to spend a day on site at a member project exploring the garden, breaking bread and catching up on all that's new across the network and in food growing.
To become a member all you have to do is sign up to the manifesto, enact its values and take on active participation in the network through solidarity with other members, by hosting gatherings or run workshops/skillshares at gatherings or taking on organising roles as they become necessary.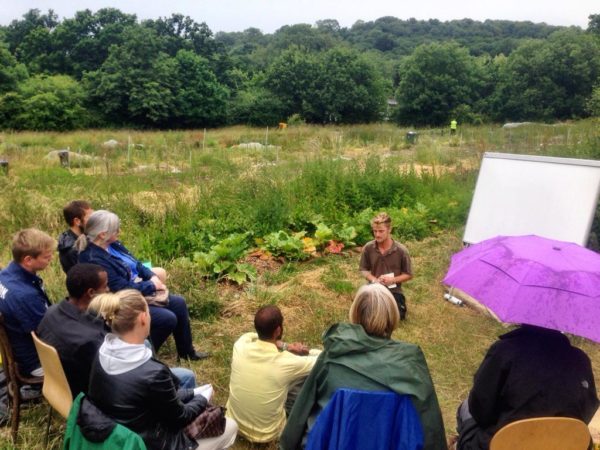 Members will be officially recognised by CFGN after attending at least one gathering.
If your group wishes to join:

Notify the network (via the host of the next gathering) so that a membership proposal is added to the agenda for the next gathering.
Attend the gathering and introduce your group with a short presentation (no more than 5 minutes, with a further 5 minutes for questions).
Members at the gathering will be asked to approve your membership.
Once your group has become a member, you will be added to the members' email list and the website.
If you are interested in becoming a member, you can attend up to 3 gatherings (in a non-decision making capacity) to get a sense of the network and decide whether you would like to join. In the meantime be sure to signup to our mailing list for regular updates and follow us on Facebook and Twitter.
For  a fuller understanding of how we work have a read of these organising principles.
Still have queries about the network and membership? Get in touch.