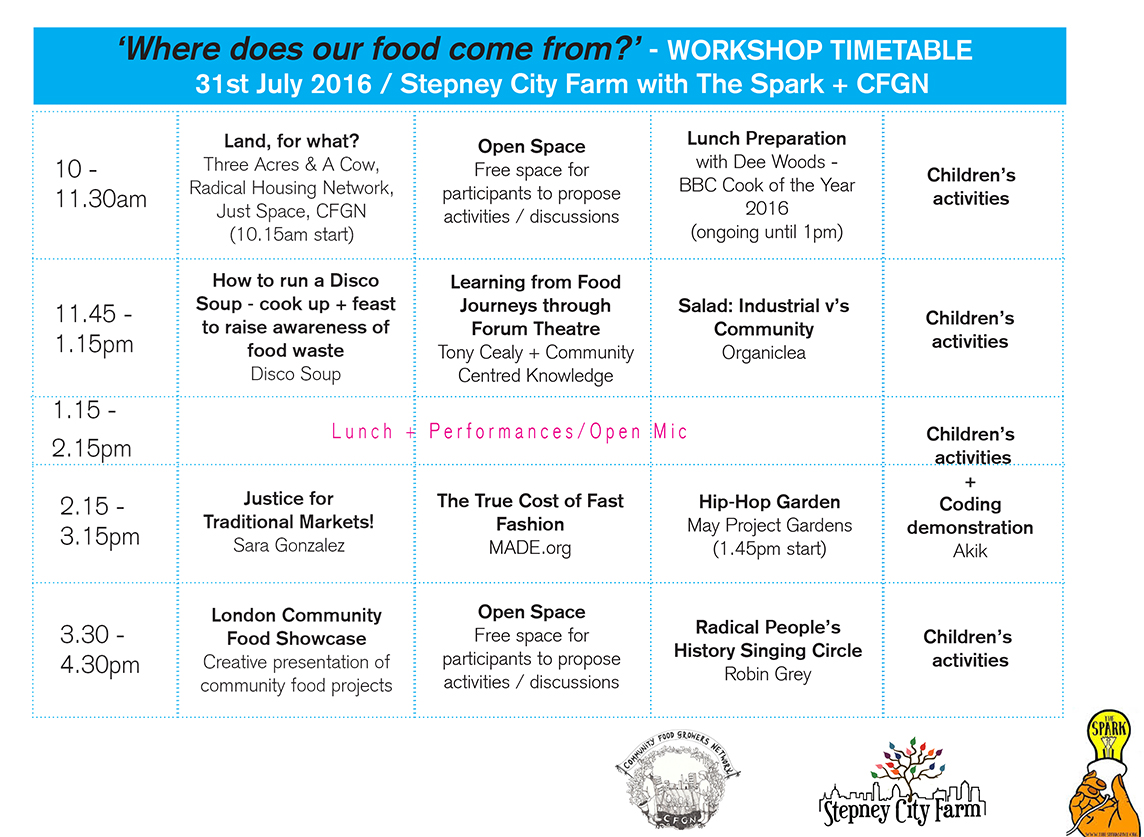 'Where does our Food come from?'
– a free event on food and social justice
Sunday 31st July
10-4pm
Stepney City Farm, Stepney Way, E1 3DG
– –
'Where does our Food come from?' a Spark event in collaboration with Community Food Growers Network will look at the intersecting issues around how we get to eat what we eat and where, why and when.
There will be a whole host of creative, informative, practical and exploratory workshops about community food and food politics over the weekend.
There is an exciting opportunity to experience forum theatre + food journeys, hear about a hip hop garden , a delicious lunch to share and meet our very own BBC Cook of the Year + more!
Hosted by Stepney City farm the event is free for everyone and the weekend will be very family focused with activities for children and food for thought and body!
Donations welcome!
The Spark – a free festival looking at how we can bring about positive change here in the UK and around the world. This year The Spark is taking place in venues across London between 25th June and 7th August.