Select the best of your summer salads, pick your prize fruit and put on your dancing shoes  for the Community Food Growers Network summer harvest gathering. On the 26th August, come to Hawkwood plant nursery for an afternoon of fun, games and feasting to celebrate the diversity and productivity of London's community food growing projects.
The gathering includes the famed horticultural games, a taste based allotment produce competition, a shared local food dinner and live music alongside workshops, discussions and a clear blue sky.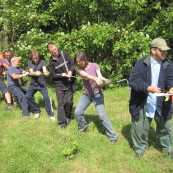 Outline of the afternoon:
1 – 2 Site Tour of Hawkwood Plant Nursery: Hawkwood is Organiclea's main growing site. This is a chance to have a tour of the market garden with one of the growers.
2 – 2:45 Workshops: 'Running on site training', 'Summer Pruning' and 'A practical introduction to the art of compost turning'.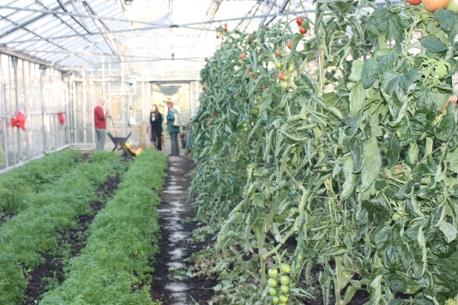 2:45 – 3:30 Workshops: 'The Power of the Network', 'Growing Winter Salads' and 'Compost Turning continued and advanced method'.
3:30-5 Horticultural games and allotment produce competition: Taste based allotment produce competition – entrants to bring 2 pieces of their best leaf, root and fruit, which will be judged on taste by a panel of experts.
5 – 6 Introduction to the Network: 'What is the Community Food Growers Network?'
6 – 7:30 Shared Feast: 'People are asked to bring along a contribution of their produce for the shared dinner, which will be prepared in the afternoon, or a contribution in kind.'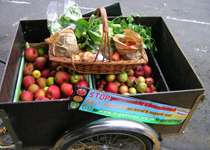 7:30 – 9 Music and Dancing.
Parallel kids events all day!
Please bring produce or money for lunch and a donation for the musicians.
If you are planning to come please send adam an email by the 10th August so we can know how many to cook for – adam@organiclea.org.uk
All events at Hawkwood Plant Nursery, 115 Hawkwood crescent, Chingford, E4 7UH Directions can be found here: www.organiclea.org.uk/contact-us/