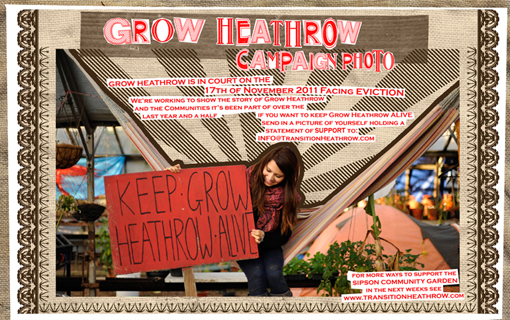 Community Food Growers Network approved the following testimony at the 5/11/11 meeting:
As a network of community food growing projects, we deplore the attempts to evict Grow Heathrow.
Community food growing projects hold so many of the answers to the big challenges posed by the mounting economic, environmental, social and health crises.
Grow Heathrow are a good example of a group of citizens taking initiative to create social and environmental value, with very limited resources. They merely need space, and time. we support their proposal to set up a community land trust.
————————————–
For more information and how to send pictures to them
see here
You can see the start of the collection 
here
///////
And other ways to support Grow Heathrow in the coming weeks around the court date: