Community Food Growers Network (CFGN) is recruiting for a 4 day-a-week Network Coordinator. There is potential for the role to be split between two candidates with complementary skill sets and experiences. Deadline for applications is: Tuesday 1st November (midnight) The role will be a dynamic position responding to the needs of network members and requests…

Date: Sunday 16th of October 2016 Where: Cranbrook Community Garden Address: The Avenue, Cranbrook Estate Roman Road – opposite Usk Street Nearest postcode: E2 0QU Nearest tube: Bethnal Green Timings: 11am-5pm – – – Meet community food growers from around London, join in with practical work at Cranbrook garden, share lunch and find ways to…
Lots of work has been happening at Pasteur Gardens in Enfield to set up the new community market garden on the 7 acres which has been derelict for 20 years.
The land has been cleared, compost toilet built, the education space developed and water is now on site.
And now it's time for a tractor to plough the field, mark out the beds and then cover the land for the winter!
The site in February 2016
April 2016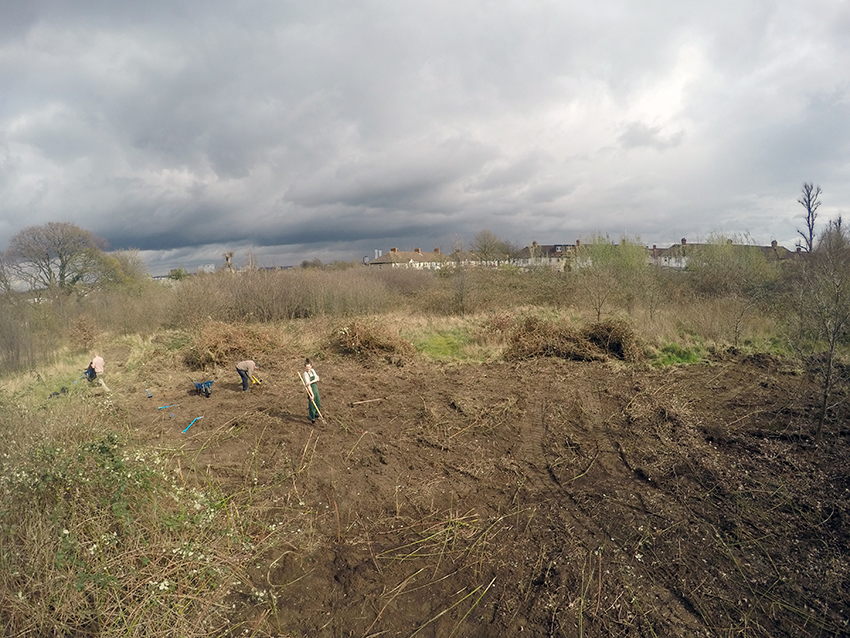 …